Canadian Coast Guard crews will be seen off Dallas Road and Ogden Point throughout the week as they remove a cable from the sea floor.
Divers will be relocating sea life from the area around the Brotchie Ledge reef before removing the cable, which was previously used as a navigational aid. The Coast Guard said the navigational aid at the Brotchie Ledge is now powered with solar panels.
The coastal agency's CCGS Siyay hovercraft will be used to remove the cable. Observers down by Ogden Point could see float bags on the water being used to mark sections of the cable during the work. The Coast Guard asks vessels to stay clear of the area while we remove the cable.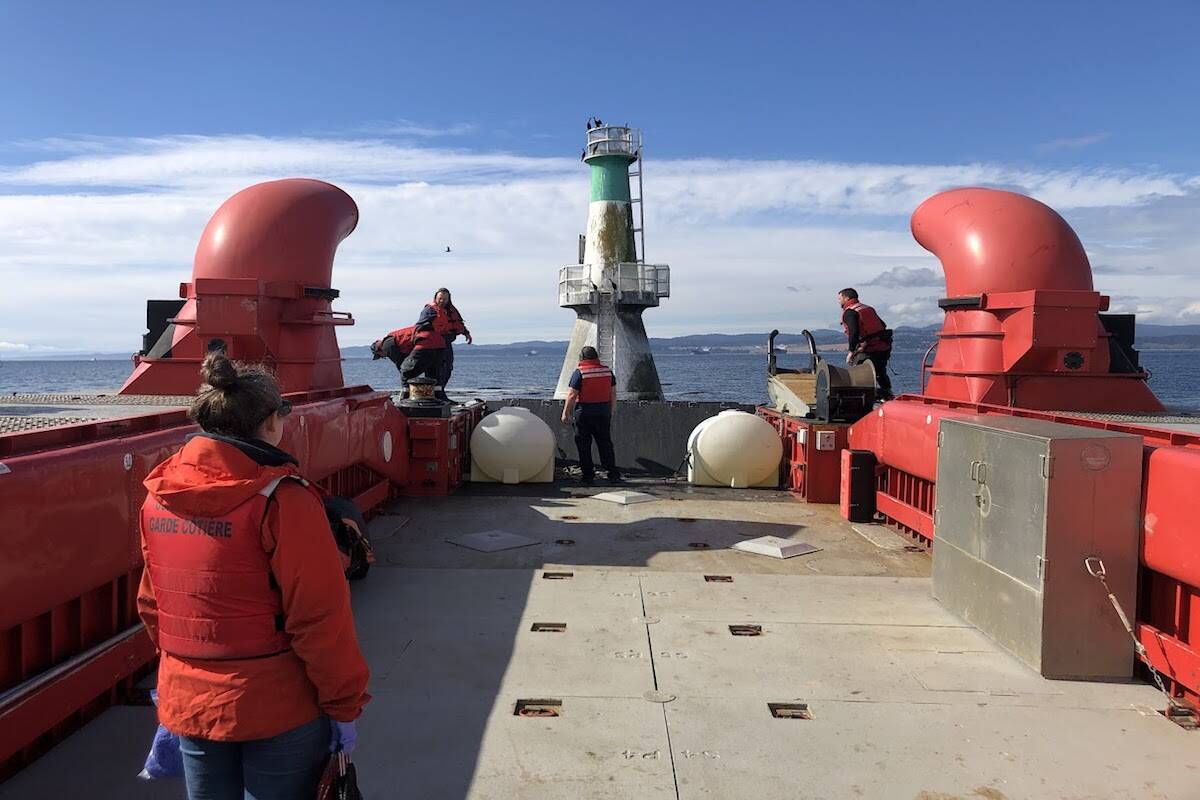 ---
Do you have a story tip? Email: newsroom@vicnews.com.
Follow us on Twitter and Instagram, and like us on Facebook.