After years of Greater Victoria's 13 municipalities debating the merits of secondary suites in single-family homes in their regions, the Province's new housing plan has effectively eliminated that debate in a bid to increase housing accessibility.
However, the same regulations around safety, building code requirements and other essentials will continue to govern what is permitted, for the safety of homeowners, renters and neighbourhoods, emphasizes Blaise McDonald, from MAC Renovations.
"They're not relaxing the requirements. We still want to make sure we're creating safe, quality housing," McDonald says.
Designed to increase the supply of middle-income housing and add new homes for renters, the Homes for People plan tackles persistent permitting and zoning challenges. Also planned are forgivable loans for homeowners to build and rent secondary suites below market rates, and steps to discourage speculation through a flipping tax and strengthen enforcement of short-term rentals, to keep the housing stock available for housing.
With Greater Victoria's high real estate costs, a secondary suite can also be a crucial "mortgage helper" for young families and first-time buyers entering the market, McDonald notes.
For other families, it's a way for multiple generations to live independently – sometimes it's a "first home" for a university-aged child; other times it's a space for older parents to live nearby, or or a turn-key option for those who'd rather spend their time travelling than keeping up with home maintenance.
Whether for students, seniors or employees who need to live where they work, "you need to have affordable housing to create a diverse community," McDonald says. "People need a place to live and these suites were being built anyway. Now you can do them legally and ensure they're safe and properly built."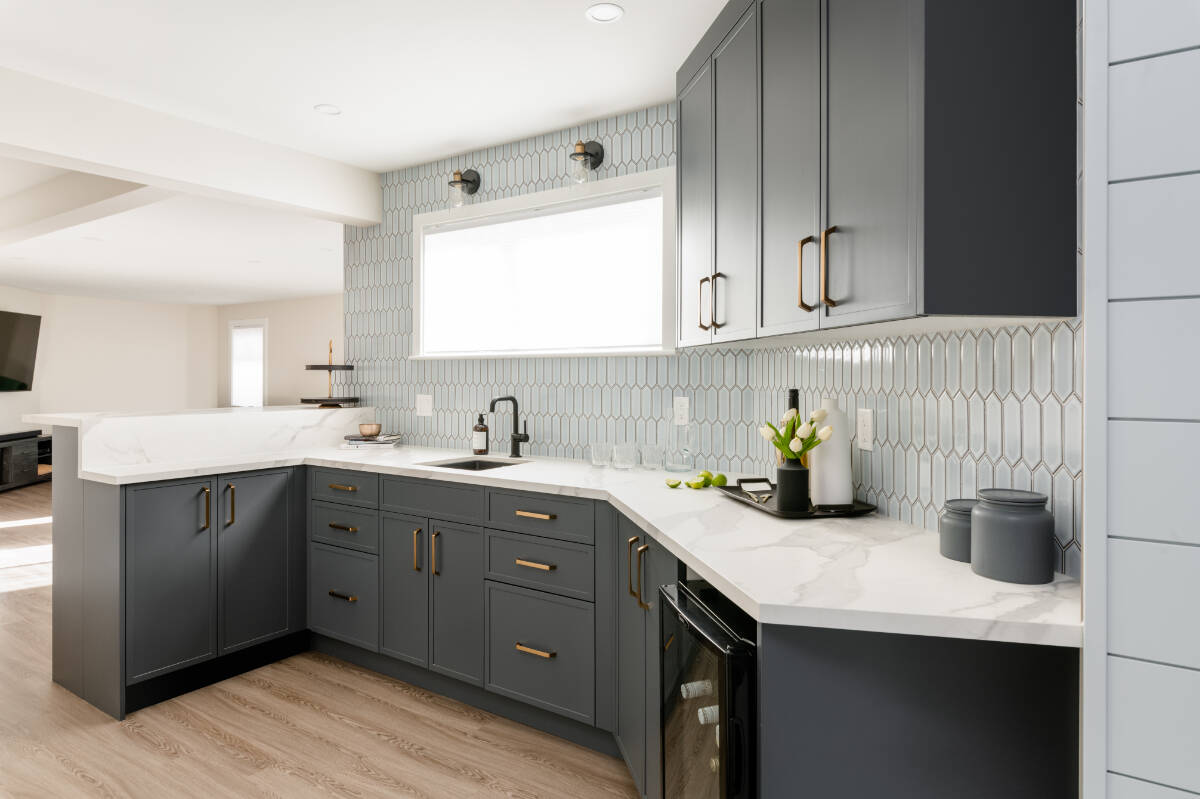 First things first: Why a pre-construction review is a must
After 40 years of building and renovating throughout Greater Victoria, the MAC team knows that creating an addition or secondary suite involves far more than simply adding a coat of paint and new flooring to a basement.
"In many older homes in Victoria, the basements weren't made for people to live in, so they require upgrades to services, such as plumbing, sewers and perimeter drains," McDonald explains. Other times, a new addition or finishing a basement can require electrical updates or HVAC upgrades to accommodate the new space.
For those considering adding a basement suite or new addition, it's essential to conduct a thorough pre-construction review to reduce the chances of unexpected challenges and higher-than-expected costs. Not only can the process highlight potential issues, it can point to alternatives that can make a project more workable.
"The more questions we answer up front, the better idea we'll have of what we'll find during construction," McDonald says, noting that with MAC's long history of building Victoria, that pre-construction work also lets them schedule trusted trades and materials, minimizing hold-ups down the road.
To learn more about the possibilities of adding a secondary suite to your home, visit MAC Renovations online at macreno.com or call 250-384-6091.
READ MORE: How to find more space in the home you already own