The beauty of an inviting – and inspiring – destination like Sooke is that you can find art in any number of places, both expected and unexpected.
Nestled between forested hills and the Pacific Ocean, Sooke is an outdoor adventurer's dream, but it's also a place whose natural beauty sparks endless creativity. It's no wonder, then, that the village and surrounding region is home to numerous visual artists working with paint, pottery, mixed media, metal, and more.
For art enthusiasts, a self-guided tour is an ideal way to explore not only the creative talents at work but also the landscape that inspires them! Join us on this virtual visit to galleries and studios, as well as a few less-expected – but equally artful – destinations.
With the village of Sooke as your jumping-off point, begin your explorations downtown, where you'll find Barking Dog Studio, featuring work from more than 60 talented artists. Right next door is A Sea Of Bloom, a delightful shop where you can find beautiful bouquets and a wide selection of plants, as well as upcycled decor, local art, and artisanal keepsakes. Head toward the water down Murray Road and take a left at Goodmere to reach the Artisan's Garden, a delightful plant nursery that also features an array of creations from local artisans.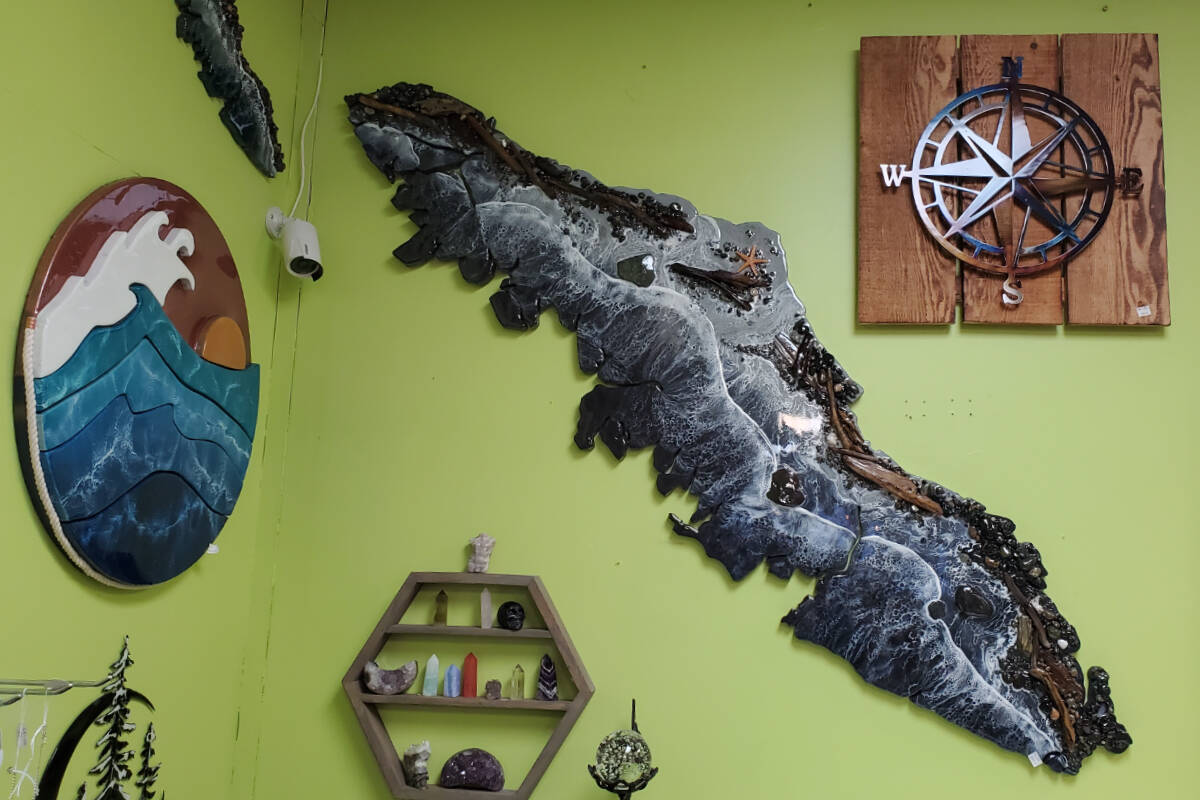 On Saturdays from 10 a.m. to 2 p.m., head north up Otter Point Road, just past the municipal hall and firehall, to the Sooke Country Market, filled both with local growers and producers, and numerous local artists and artisans.
As you pass by the round-about in the centre of town, take a look at the bus stop shelters – mini-galleries whose changing exhibits from high school art students delight passers-by. And on Anna Marie Road, more student art decorates the fence behind the Home Hardware – painted pieces from long-ago local students whose work is still appreciated today.
On the east end of town, look for the red lighthouse that marks the spot – the Sooke Region Museum features the Vancouver Island Regional Library's delightful Sooke Story Walk, weaving amongst the outdoor exhibits. Inside this summer, take in The Art that Frames Us, focusing on art history in the Sooke Region. (Insider's tip: The visitor centre is also on-site, so be sure to ask about other events, activities and must-visit local destinations!)
On Thursdays from 5 to 8 p.m. through the first week of September, the museum also hosts the Sooke Night Market, showcasing a variety of vendors, artists and artisans representing the region.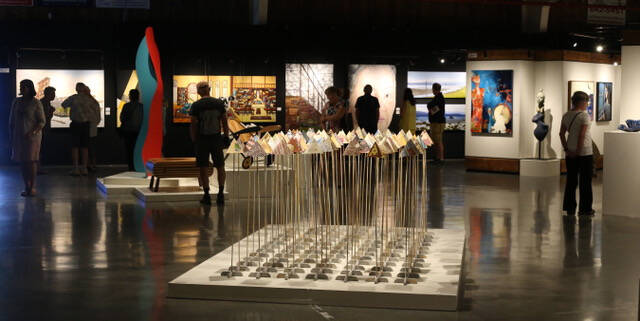 The Sooke Arts Council is also expected to open its new location soon – check in with them as you plan your tour! And if you're visiting between July 22 and Aug. 1, be sure to take in the annual Sooke Fine Arts Show at the Seaparc recreation centre. Vancouver Island's longest-running juried fine art show is celebrating its 36th year this summer with exhibits, artist talks and special events.
Because the arts are a natural fit with the culinary creativity bursting from local restaurants and breweries, Sooke's food and beverage scene offers further opportunities to continue your tour while also enjoying a well-earned break from your travels!
At Stick In The Mud Coffee House, in downtown Sooke, take in the funky urban art while you sip your expertly brewed beverage of choice. Prefer something cold and carbonated? Just east of town, the award-winning Sooke Oceanside Brewery features its "Artist of the Month project" showcasing a rotating selection of works by local artists in its taproom overlooking the Sooke Basin.
If in your explorations you happen across painted rocks, congratulations – you're also part of the Sooke arts scene! Delightfully decorated rocks have been hidden all over Sooke; when you find one, photograph it and move it to another location for someone else to discover.
West from Sooke
Heading west from town, watch for the blue Artist & Artisan signs, including one that will guide you to the Marshall-Inman Gallery. Located on Otter Point road near Gordons Beach, this gallery features pottery, woodwork, and paintings by Basil and Glenys Marshall-Inman. They also have a delightful llama farm, and if you stand still close to the fence they may come to give you kisses!
Continuing along West Coast Road, past rocky shorelines and inviting beaches, you'll find yourself in the welcoming community of Shirley. If you're visiting on a Sunday in the summer, be sure to put the Sunday Country Market on your itinerary. With artists and artisans filling the community hall fields, you'll also find goodies from local growers and producers, live music, and refreshments.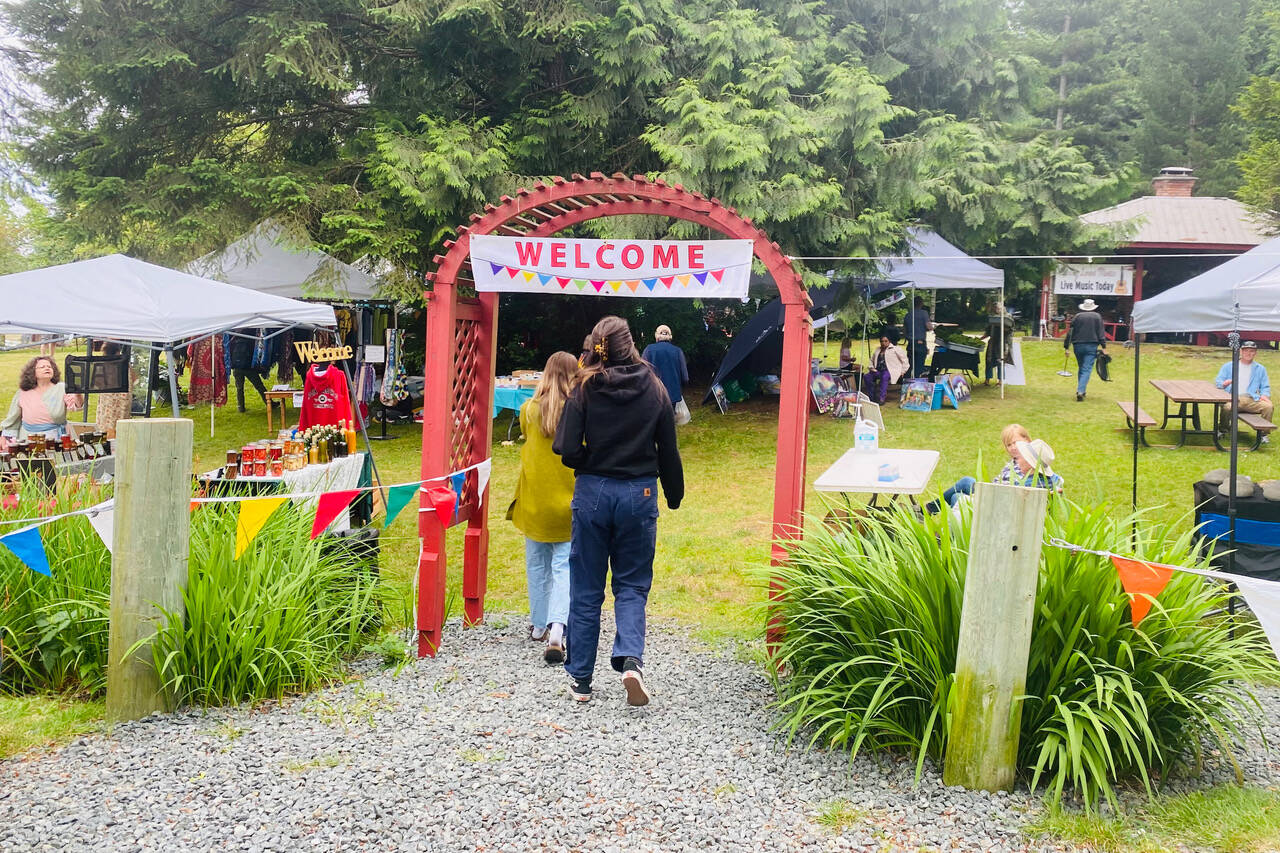 If you're looking to combine meal time with your art tour up in Shirley, dip into the Shirley Delicious Café for freshly made breakfast, lunch, or delicious treats served alongside paintings, whimsical metalworks from Foggy Mountain Forge, and other artisanal creations.
Continuing west, the road will bring you to Port Renfrew, where the Downtown Renfrew Farmers Market delights locals and visitors alike on Saturdays from 8:30 a.m. to 12:30 p.m.
All this, and so much more to discover on your self-guided art tour. To learn more, visit the Sooke Tourism Association at sooke-portrenfrew.com, and if you're a local artist or artisan wanting to get involved, sign up today to be featured in future tours!